Home
>
Reviews
>
Bounty Hunter
>
Bounty Hunter Platinum
Bounty Hunter Platinum Tips
Number of Tips:
2
Submit a helpful tip
Submit a new review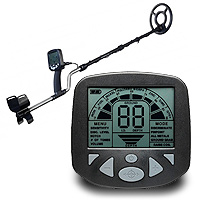 Bounty hunter platinum
May 15, 2015
Im green to metal detecting, but I'm glad this is my first M.D. I've found it very easy to use and while I'm still getting used to it I'm still finding relics and change. I have no doubt that this hobby will become a large part of my life.
Michael mears from Orlando fl
Was this helpful?

Salt water
Apr 17, 2015
It is not a detector designed for salt water!
Dan B. from Grand Rapids, Michigan
Was this helpful?

---