Home
>
Reviews
>
Teknetics
>
Teknetics T2
Teknetics T2 Tips
Number of Tips:
1
Submit a helpful tip
Submit a new review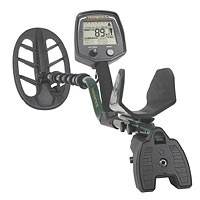 T2 performace
Nov 05, 2016
I have the t2 and run it mostly on discriminate on tone bg or 2+. When I get a reading I will switch to the all iron mode to see if they both read the same. If so dig if the iron reading is higher than the other mode I would not dig. This works real good for me. I will run the iron mode if I am in an area where there may be cannon shells or grape shot or canisters.
Try it and see if it works or not . It does for me. I have an at-pro garrett which I like real well but it would be a toss up on which is best.
Harold Mckinney from Rogersville,tenn
Was this helpful?

---